This collection of photos represents knowledge distilled from my job as a pizza delivery driver in Savannah, GA for 1.5 years. Many are delivery locations and various on-the-job discoveries.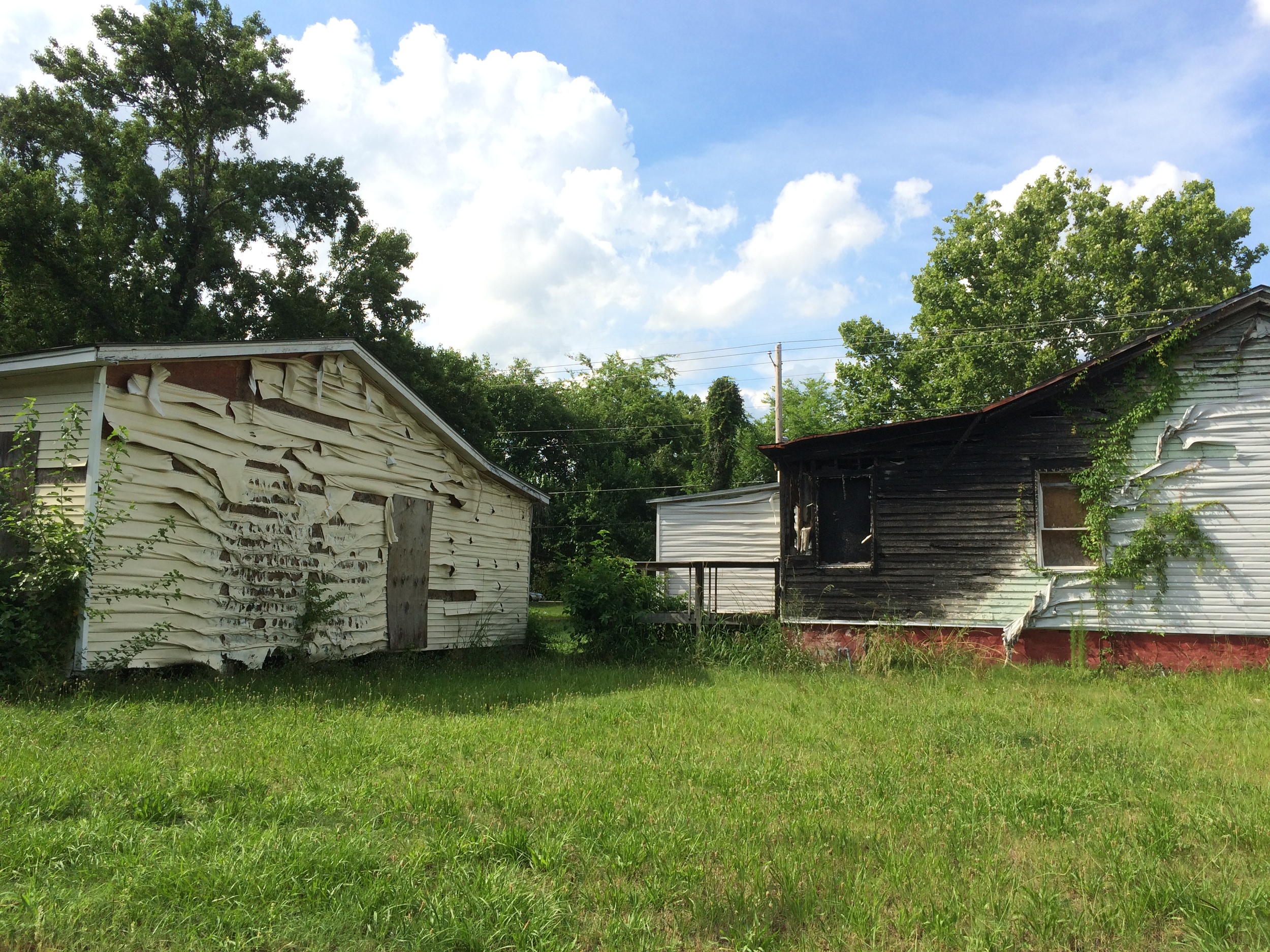 East Waldburg Street, Savannah. At some point, the house on the right caught on fire, melting the synthetic siding off of the house on the left. These homes have stood in this condition for quite some time.
This driveway and portions of sidewalk were painted bright red on East 37th Street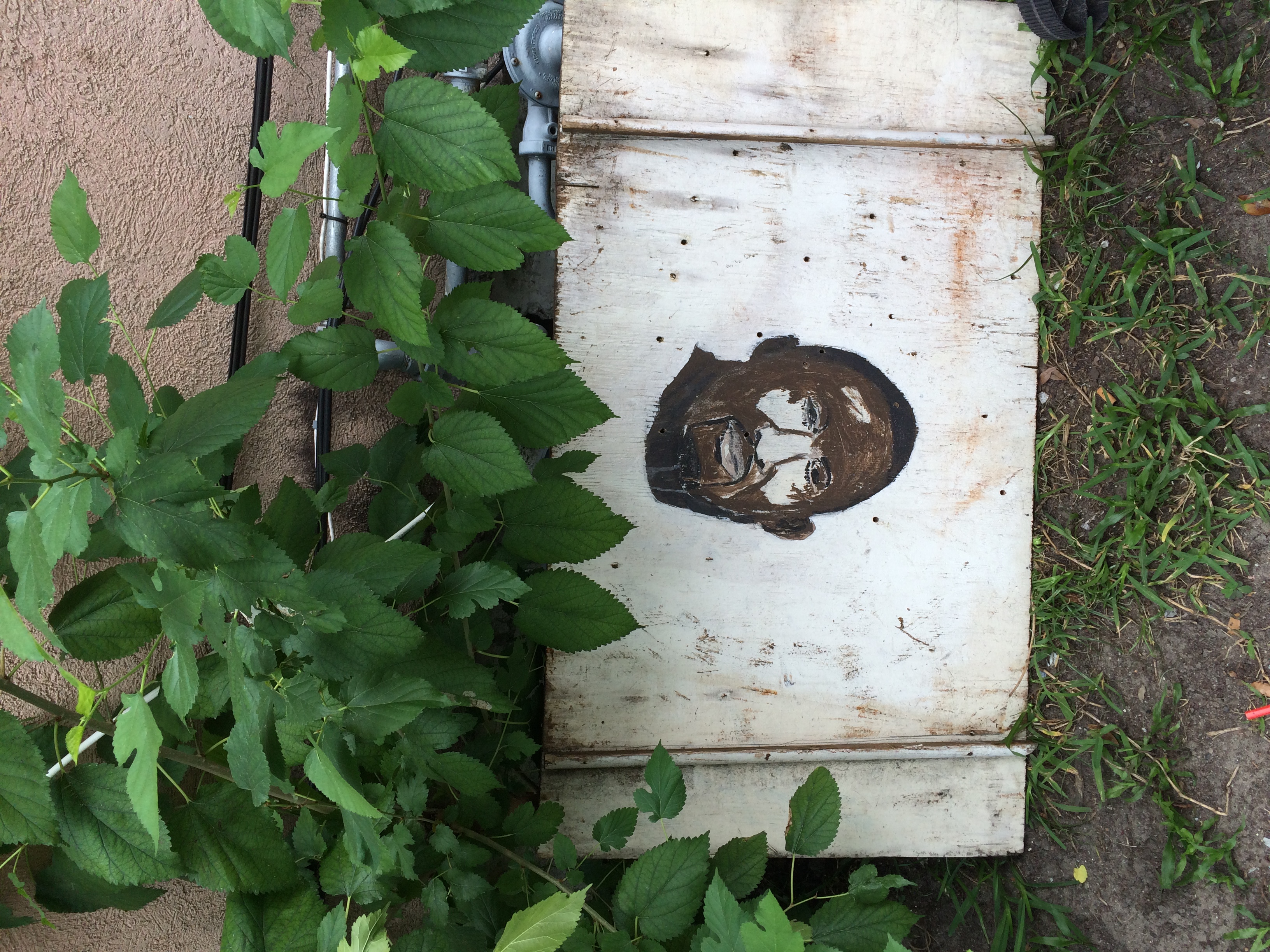 This unfinished, hand painted portrait was left abandoned next to some garbage cans on 38th Street. Hand painted signs are a classic symbol of Savannah culture.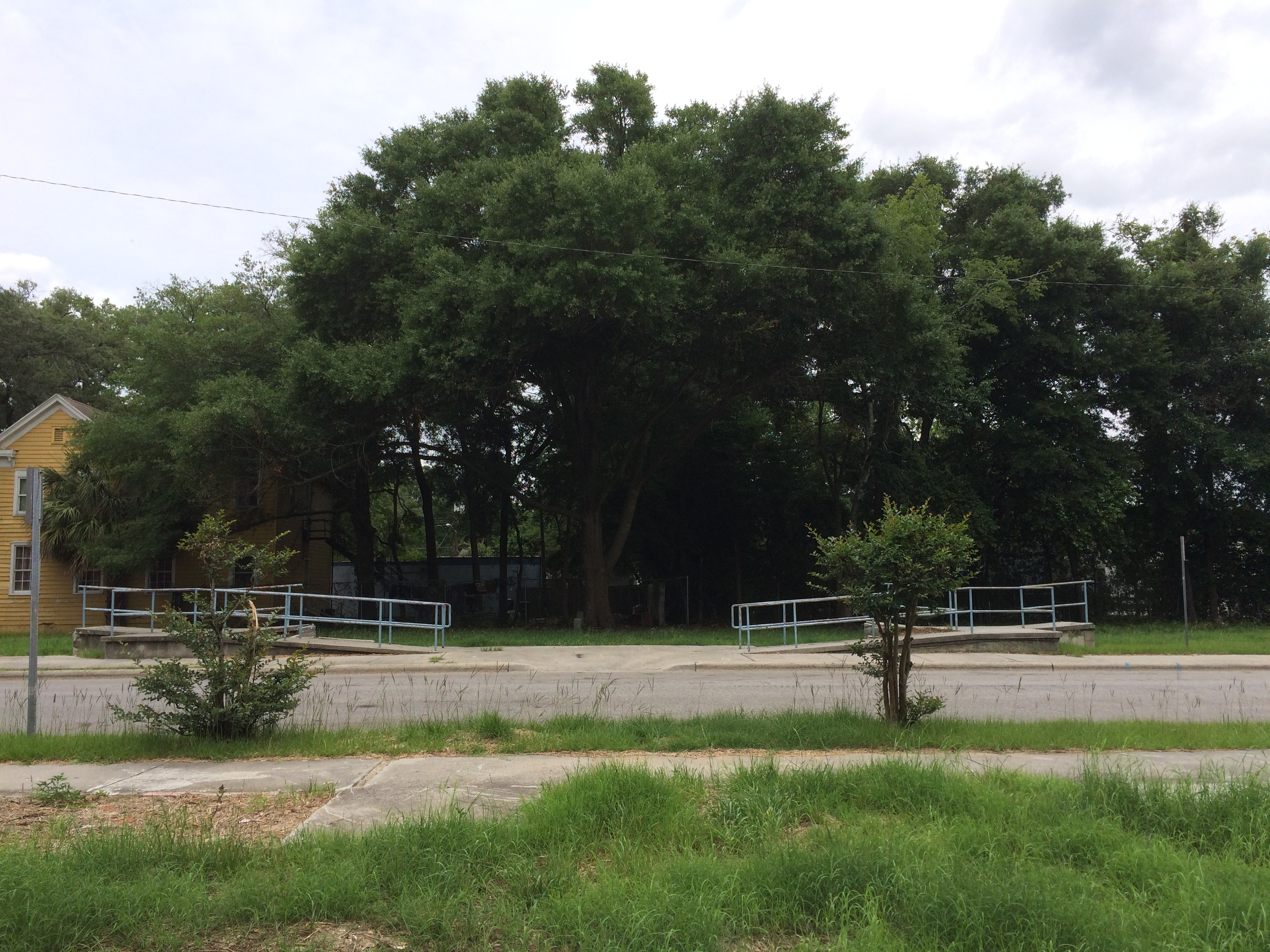 These two handicap ramps were constructed in front of a building at some point. Since then, the building has been demolished and these ramps, as well as portions of the cement foundation, are all that remain.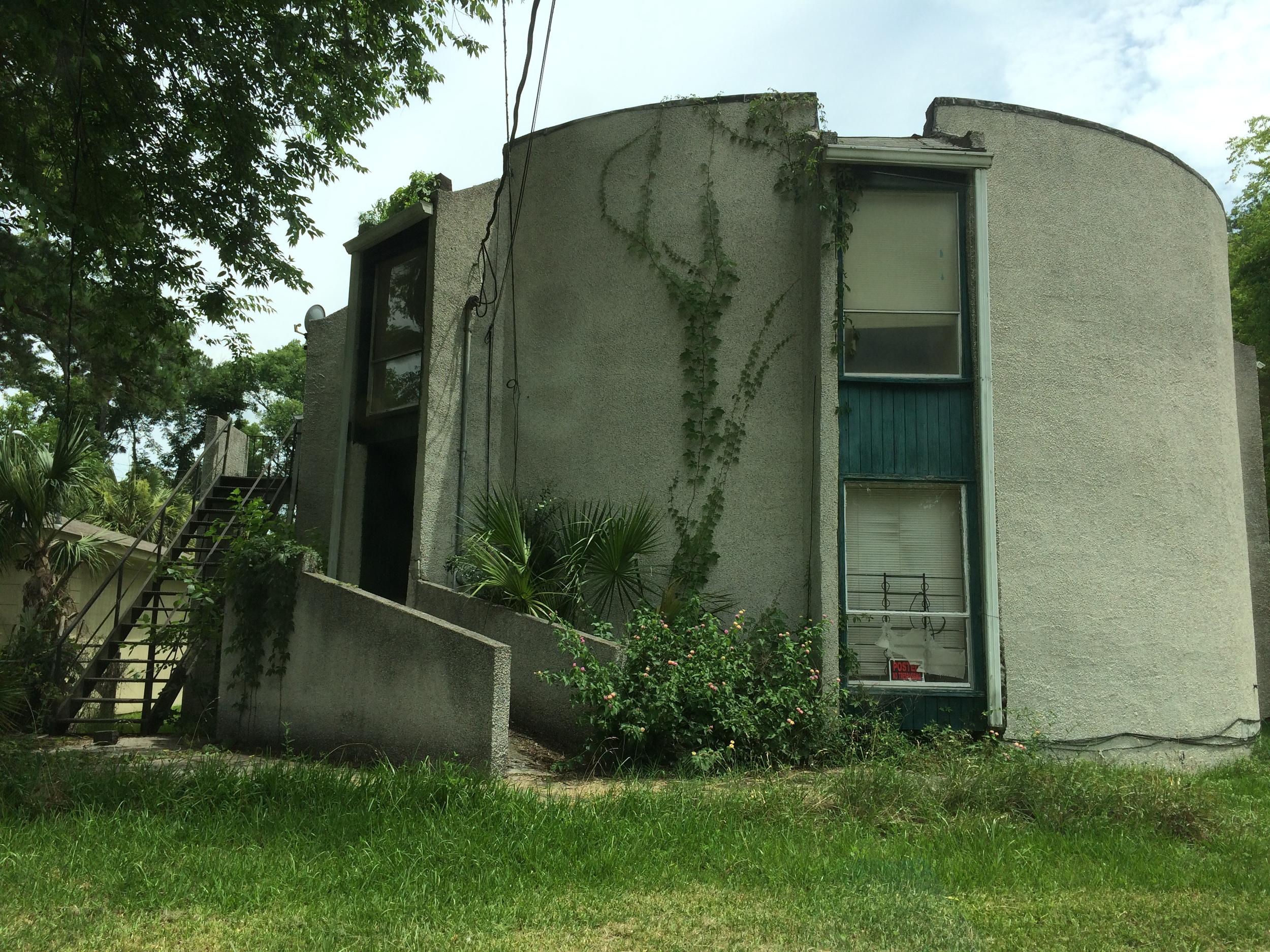 Alleyway off of East 40th Street. I discovered that pizza delivery could serve as a central access point into many unique regions of Savannah culture. I was allowed entrance into places I would otherwise have never had a reason to go.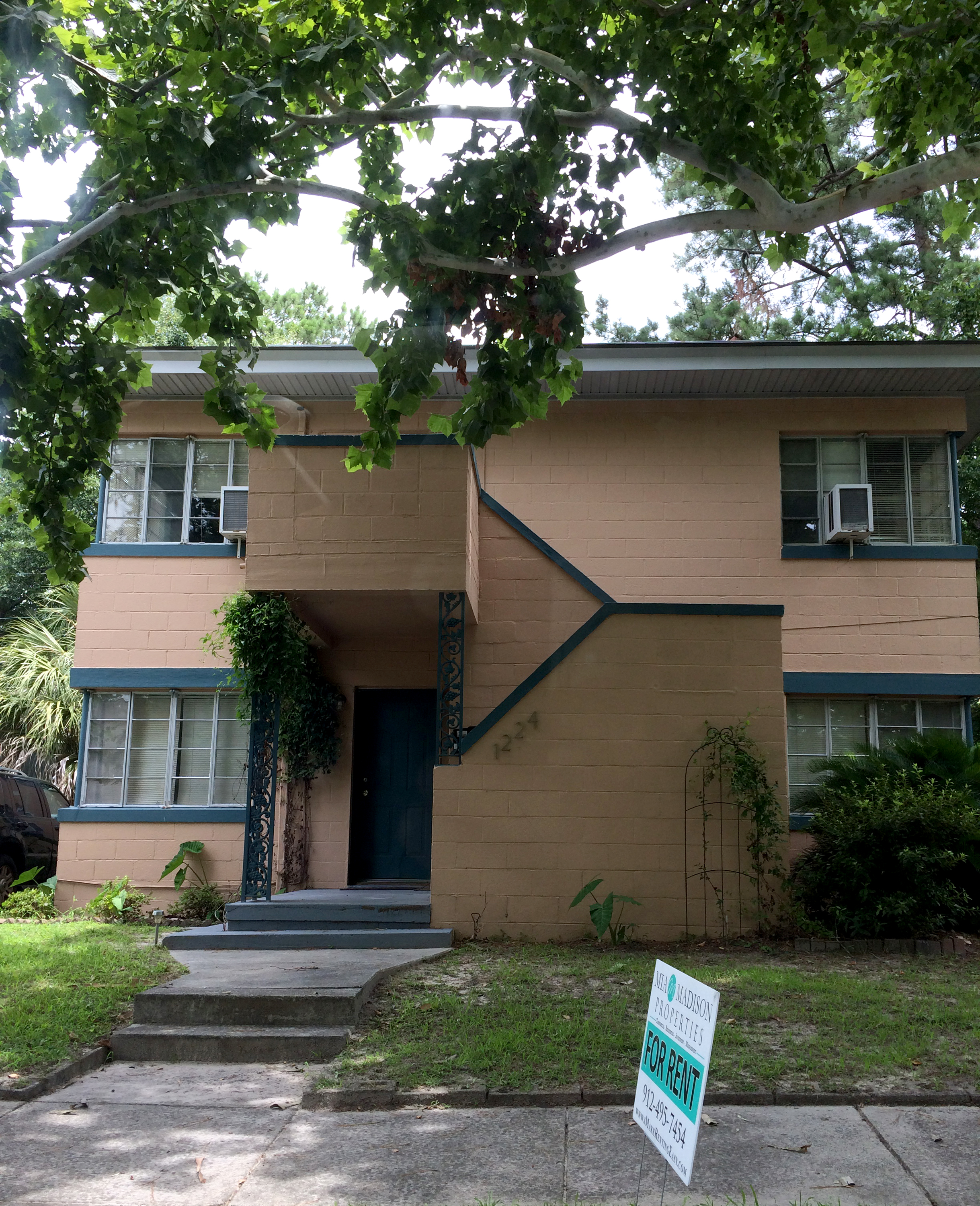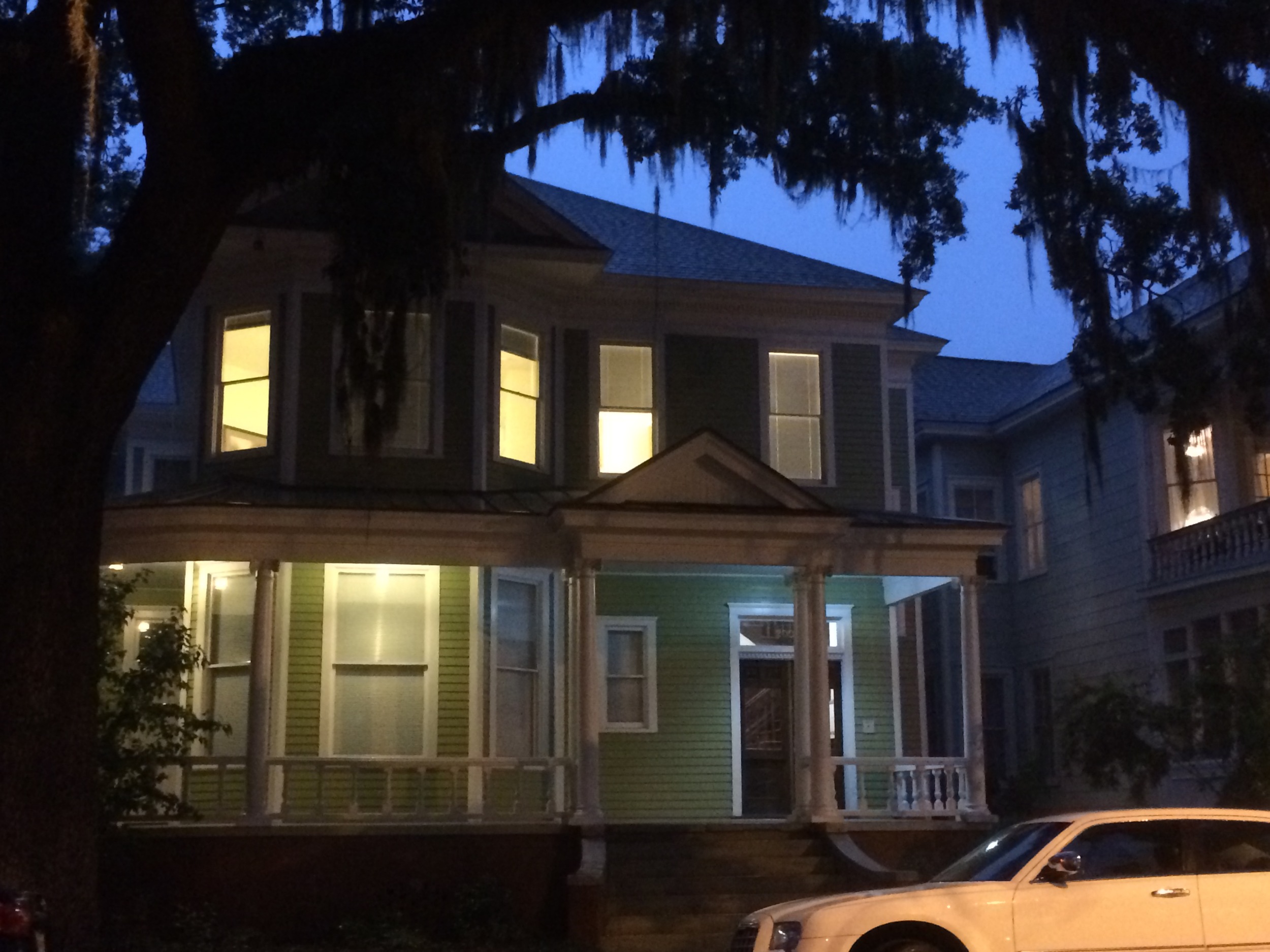 A few friends of mine used to live in this house so every time I delivered here, I knew the access code to the front door. No one I delivered to ever thought it was strange that I had accessed their "secure" apartment building on my own.
This is the playground of an elementary school on the east side of Savannah. It's only features are two rusted train cabooses and a large plastic slide.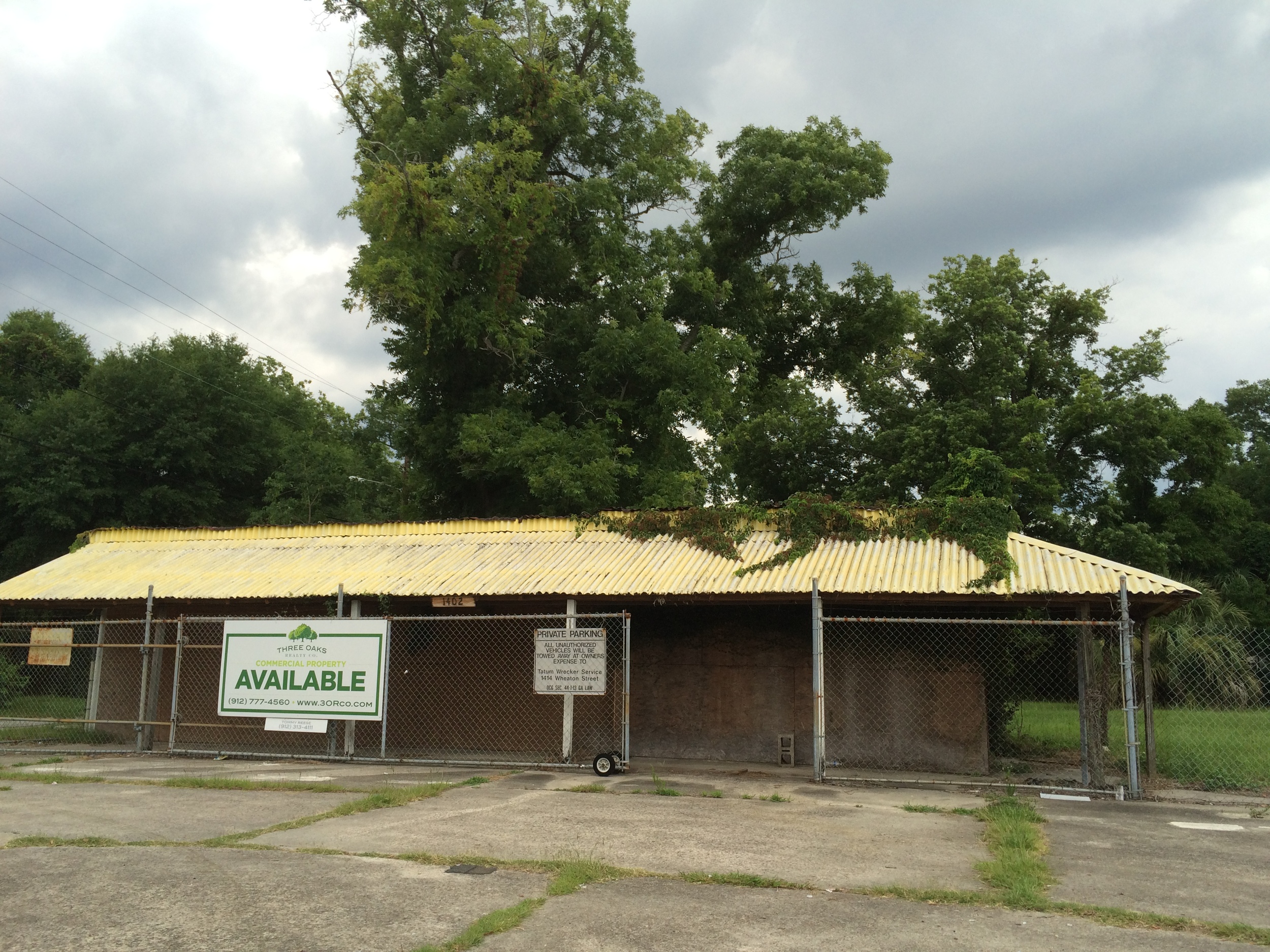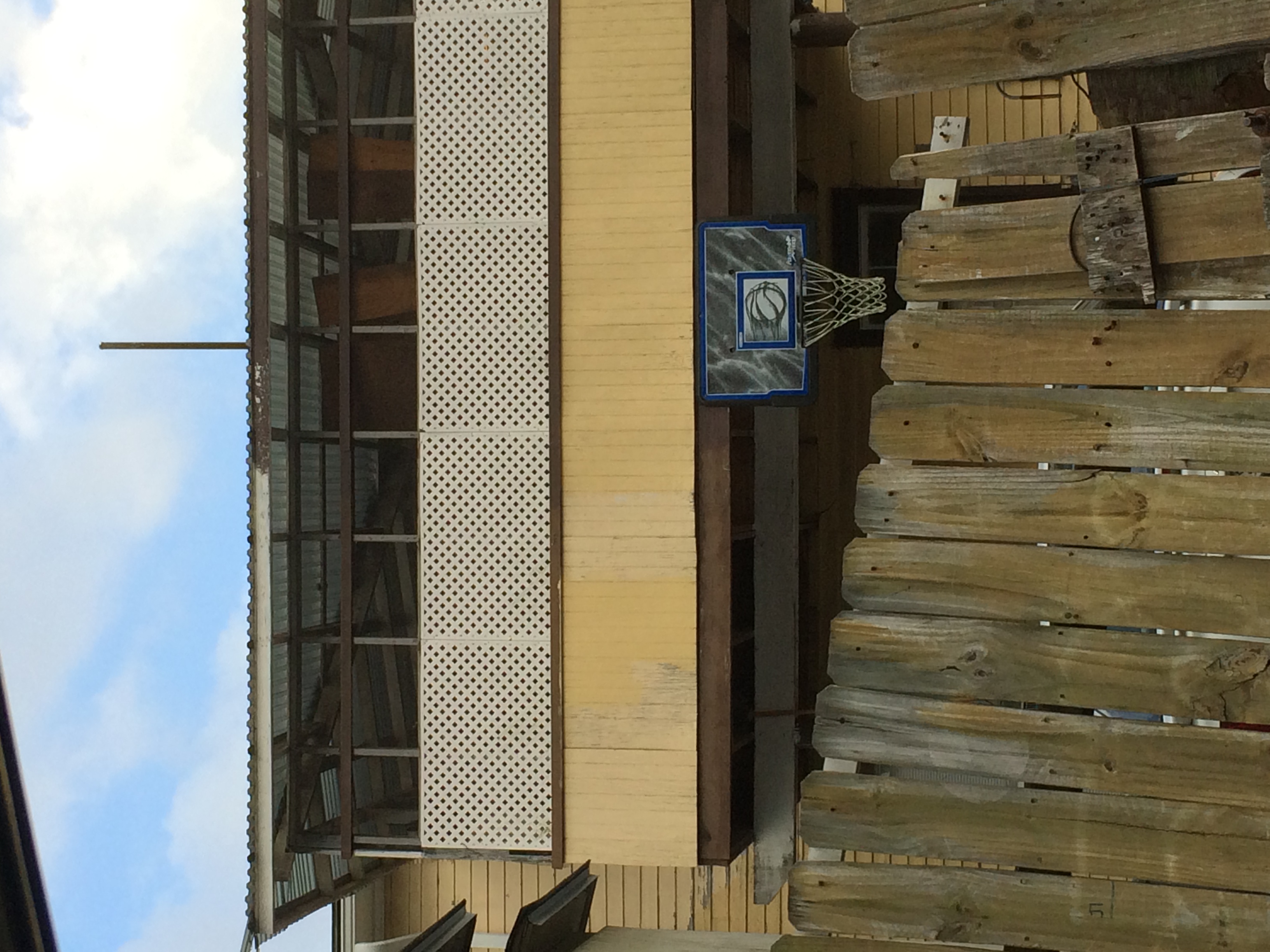 I often delivered chicken parmesan sandwiches to this address. There were always a half dozen stray cats and the owner tipped very well.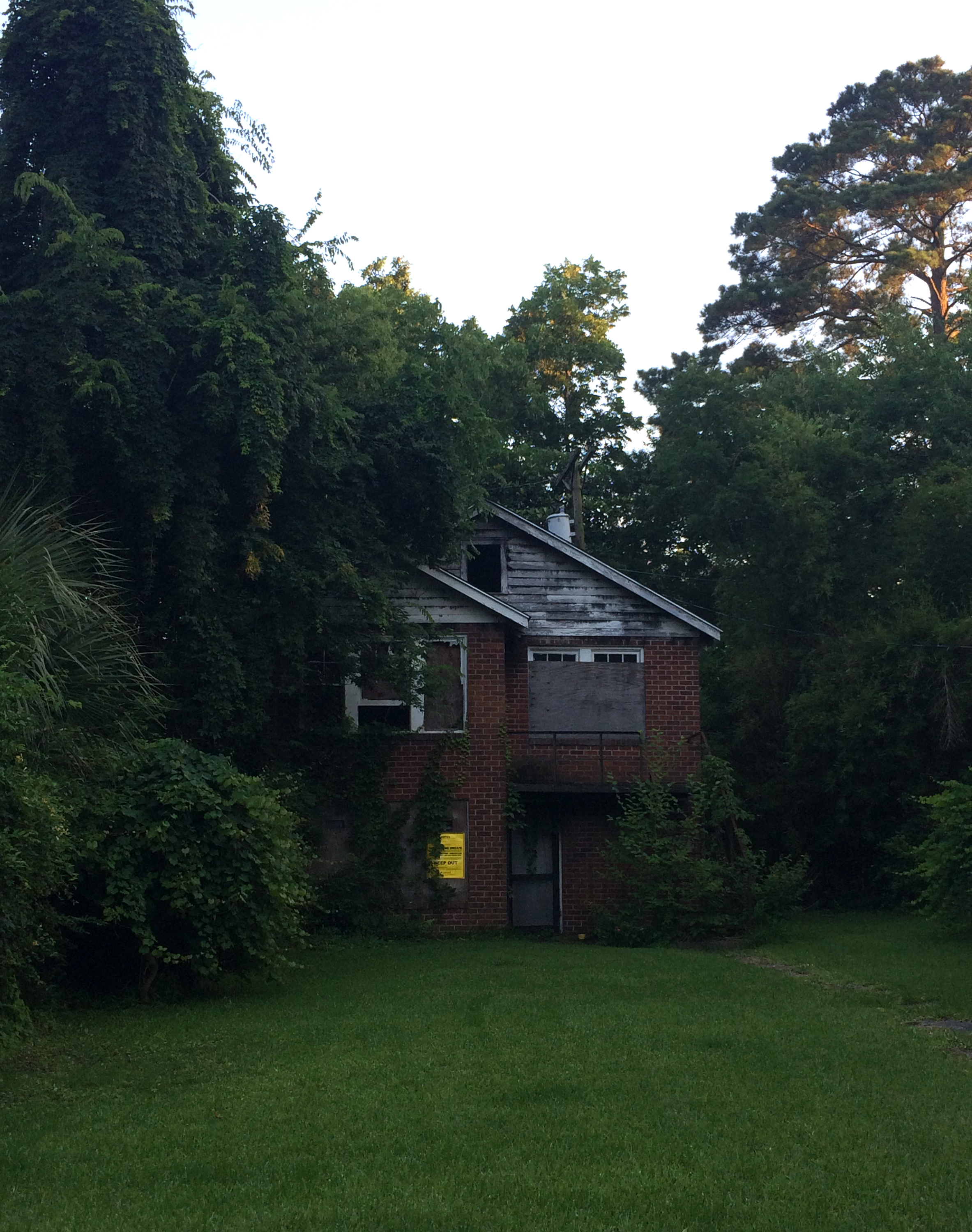 This was the house next door to that address.
A convenience store on Waters Ave.
This situation, found in an alleyway, is a fairly accurate metaphor for Savannah culture. Its a combination of classic, gorgeous architecture, urban decay and wreckage, and a sizable population of art students.